Withrow's Farm Markets...'your go-to place!'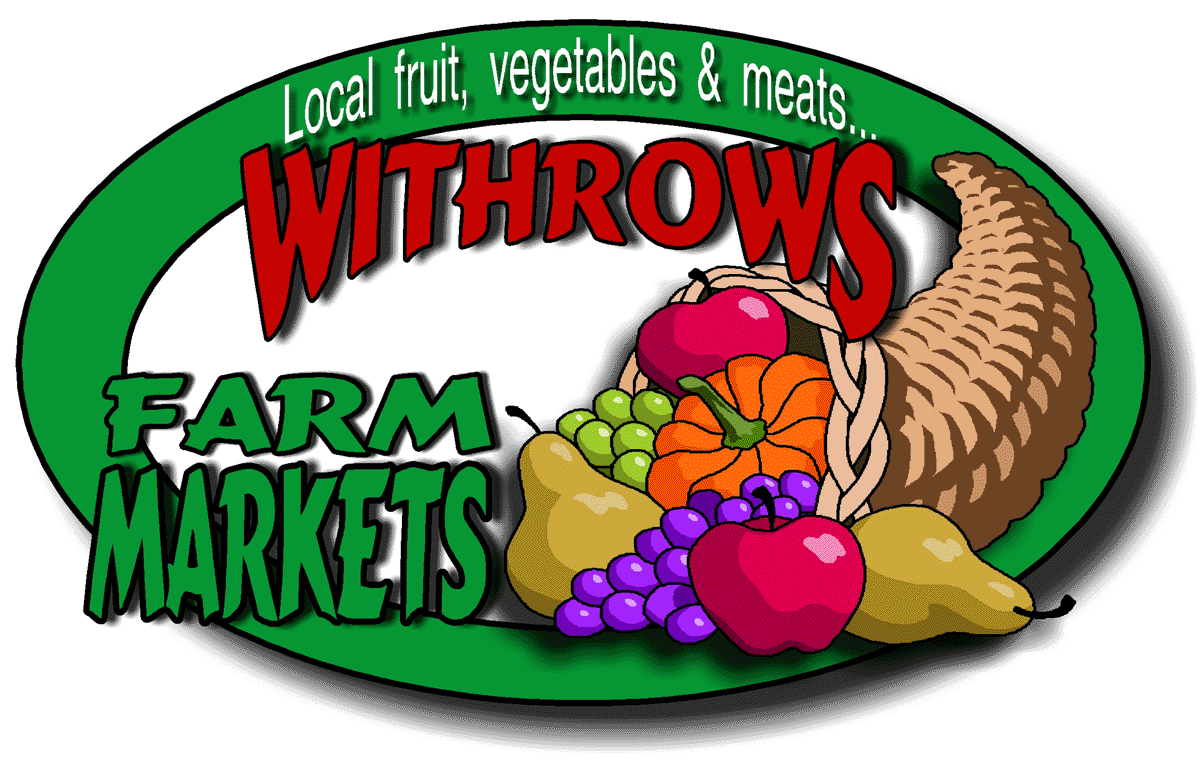 Rocky Knoll Farm Meat Shop
Withrow's
Rocky Knoll Farm
Meat Shop

1040 Highway 214, Belnan -
902 883-0483
9am to 8pm, Mon through Sat
CLOSED SUNDAYS
You can also find our meats at:
"The Canteen" sandwich shop in downtown Dartmouth

Durty Nellys Pub in downtown Halifax

Alderney Landing Farmers Market on Saturday mornings from 8-1 at the Vessel Meats stall.
In the meat shop we carry:
Free range chickens & turkeys

Sausages, smoked bacon, lamb

​Pork - chop, the roast, the full loin, or by the side

plus herb mixes for stuffing & rubs, dips & chowders

BBQ supplies and fixin's like condiments, sauces & bun

​Cut & wrapped beef - sides, hind quarters, front quarters

Lean ground beef, hamburger patties, wieners, chicken legs

Steaks - prime rib, t-bone, sirloin, blade, round, cross rib,
marinating, stew meat
​​
We are distributors for these fine lines:
​
​
Scroll through the Photo Galleries below to see all the
fixin's we offer for the best tasting meat...buns, spice
mixes & marinades, special cuts & roasts for special
occasions, and helpful staff with great advice!
​
Ask about our
fresh dog food!
Making our pork pinwheels is a skilled and time-consuming process, click to see details...
'In this age of factory meats in all the warehouses & super markets our clients are grateful to receive real farm raised meats/poultry & produce. As owner of Catering Unlimited I strongly recommend Withrows Farm & Meat Market' Susie McDonell, Catering Unlimited - see more

Reviews

...
Have you tried our In-store Prepared Meats yet? Ready to go, easy to cook and oh sooo delicious! Perfect to build a meal around & a great way to get more fruit & veggies into your diet too.
Colourful kebabs, on the barby or under the broiler - tender chunks of pork or chicken, marinated in-house with your choice of hot & spicy, honey garlic, slovacki or chipotle sauce. Layered with slices of fresh red, orange, & yellow peppers, sweet red onions and topped with a grape tomato. Meat AND salad on a stick!
True meat lovers will enjoy our brochettes, succulent marinated pork tenderloins from the famous Pork Shop in Tatamagouche, wrapped in thick slices of their tasty smoked bacon. Skewered in groups of three, four or five on a stick, these tender, juicy brochettes are ready to go and cook up quick.
'Yet another year has passed and our yearly barbecue at Waterford Suites in downtown Halifax was a great success!! One of the reason why we have so many compliments is that we serve the best. Our hamburg patties come from Withrows and we never compromise.'
David & Cathy Hayes, Resident Managers, Waterford Suites, Halifax - see more Reviews...
Pork - it's just about everybody's favourite meat, and nobody wraps it up like Withrow's
Rocky Knoll Meat Shop.
(Oh yeah, there's even fruit & veggies in there too.)
Stuffed Pork Roast
Tender pork roast, layered with swiss cheese, Uncle Ben's Stuffing™, chunks of sweet apple and crisp mushroom, a centrepiece for a great meal!
Meat Pork Pinwheels
Our famous pork pinwheels, juicy tenderloin wrapped around slices of black forest ham & swiss cheese and ready for cooking. Could it get any better?
Mushroom Pork Pinwheels
For a little extra crunch them with black forest ham, swiss cheese, Uncle Ben's Stuffing™, thick slices of mouth watering bacon and your choice of tender sliced mushroooms...
Apple Pork Pinwheels
or chunks of sweet apple or pear.
Spinach Stuffed Pinwheels
Or maybe you're 'goin' green'? Then try our stuffed pinwheels with fresh garden spinach...
Broccoli Stuffed Pinwheel
or crunchy crisp broccoli